Carpets and rugs are used to protect floors but also as decorative elements on many surfaces and places.  Such as offices, hotels, cinemas, companies, and private homes. Floors are surfaces that get dirtier and that require the most attention when cleaning. Carpets, being made of textile fabric, still accumulate more dirt and it is much more complicated to clean them. In this article, we talk about the importance of professional carpet cleaning and what are the benefits of hiring a company for this type of task.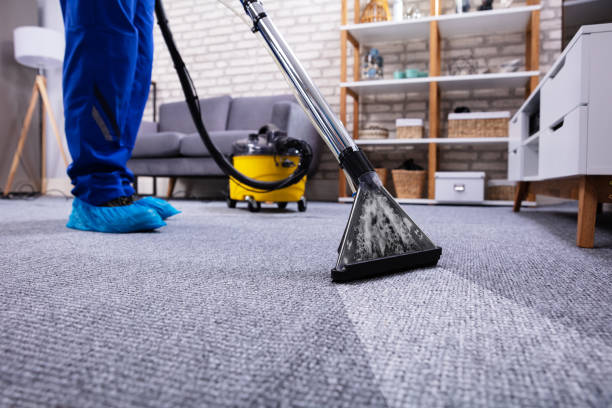 Professional Carpet Cleaning
Carpets and rugs provide warmth, design, and safety in transit areas. However, they have the drawback that they are fabrics that are difficult to wash and clean. The maintenance and cleaning of carpets is a complicated process that requires time and adequate material. For this reason, it is convenient to hire a company specialized in professional carpet cleaning that is in charge of the task and that has the machinery and articles.
In high-traffic places such as companies and public institutions with carpets and rugs, dirt accumulates more than normal, so it can give a deteriorated or neglected appearance, which can give a bad image to the customer. For this reason, regular carpet cleaning is not merely an aesthetic issue but is essential to maintaining a clean and hygienic work environment.
Advantages of a Professional Carpet Cleaning and Disinfection Service
A professional company spends less time.
The cost of maintenance and cleaning of carpets is cheaper than punctual cleaning.
The appropriate cleaning products and techniques are used that do not deteriorate the carpets and leave them as new, without loss of color, shine, or texture.
They eliminate bad odors and stains that are difficult to clean.
They eliminate bacteria or mites, which are prone to proliferate in this type of fabric. Therefore we can avoid possible health problems such as allergies.
Hiring regular maintenance your carpets are in perfect condition with no frequent deep cleaning.
Carpet Cleaning and Disinfection Methods
Proper carpet cleaning can remove the accumulation of dirt, stains, and bad odors. Dry cleaning and steam cleaning are two of the most effective cleaning techniques. To get your rugs and carpets looking like new.
Dry Carpet Cleaning
We must carry dry cleaning of carpets out with specific machinery. That allows us to clean the most difficult-to-access areas. Without having to move the furniture or having restricted access to that transit area. This avoids having to stop any type of activity in the company. It is very convenient for businesses and high-traffic locations. They cannot afford to be close to the public but need frequent professional cleaning.
This type of cleaning is not harmful to the health of people or animals and is respectful of the environment since it does not use chemical products. In addition, they leave the upholstery clean and dry for immediate use and reduce the possibility of the proliferation of bad odors.
Steam Carpet Cleaning
The most common is that companies specialized in cleaning carpets at home such as SCS Group Integrated Services use the dry technique for upholstery and carpets. However, in specific cases, it is necessary to carry out a specific wet sanitization due to the type of material or the stains. We must make an assessment of the condition of the carpet to choose the cleaning products.
Before applying the products, we vacuum both sides of the carpet. Remove any remaining dirt, dust, or particles to prevent the fabric from caking.
Carpet Cleaning at Home
At SCS Group Integrated Services we offer carpet cleaning and disinfection service at home, at home, and in any company. As well as upholstery, carpets or any other textile surface. Using the perfect machinery and material to make any room look like new and eliminate bad odors and difficult stains.
We have qualified professionals who use the ideal cleaning methods for each material: dry foam cleaning, carpet deodorizing cleaning, or sanitizing spaces with textile material.
We use environmentally friendly products that improve the quality and duration of professional carpet cleaning processes so that they last in perfect condition for as long as possible.